Toddlers (1-5 Years)
Sleep Consultation Package

What would your life be like if you could…
Easily put your child to bed and skip the epic Battle of Bedtime. They lay down, you kiss them goodnight, and they go to sleep.
Sleep through the night. I'm talking 8 whole, glorious, uninterrupted hours. Can you even recall what that's like?!
Could concentrate at work without needing to drink 4 cups of coffee just to keep your eyes open?
Had time AND energy in the evenings to go out with friends or go on a date night with your spouse?
This sounds fantastic, but there's just one little problem.
You can't figure this out on your own.
Getting your toddler or preschooler to sleep better is possible! (And no, it doesn't require reward charts and taking toys away.)
Baby Sleep 101 Consultations are individualized programs where I work 1:1 with you to accomplish one goal: for your toddler or preschooler (and you!) to get a good night sleep. There are two options for you; the Standard and the Comprehensive. Click below to find out which is best for you.


Toddler Standard
Sleep Consultation Package

The Standard: Best suited for children who were recently solid and independent sleepers, but now need help getting back on track after a recent nap transition, illness or vacation.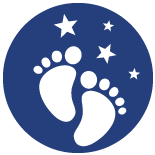 Toddler Comprehensive
Sleep Consultation Package

Comprehensive: Best suited for toddlers and preschoolers that have multiple sleep issues and/or were never solid and independent sleepers.